This week, cryptocurrency markets continue to trade sideways, with Bitcoin and Ethereum managing to hold support. The global Metaverse crypto coin market also holds strong above $34 billion, which is excellent news for Metaverse investors. Today we look at Chronicle (XNL), the top-performing Metaverse crypto coin on CoinMarketCap, rising by over 33% in the past 24 hours. Let's look at Chronicle and its token XNL and see why the price is growing today.
What Is Chronicle (XNL)?
Launched in 2021, Chronicle (XNL) is one of the leading Metaverse and NFT platforms for authenticated and fully licensed NFTs.
Chronicle's mission is to provide unique and eco-friendly NFTs to its community and currently features a number of rare licensed NFTs from iconic shows you're probably familiar with.
Currently, Chronicle features five main collections: I'm Your Man, Puppy Bowl XVIII, Ivor Wood Collection, The Gian Panda, and Penn & Teller.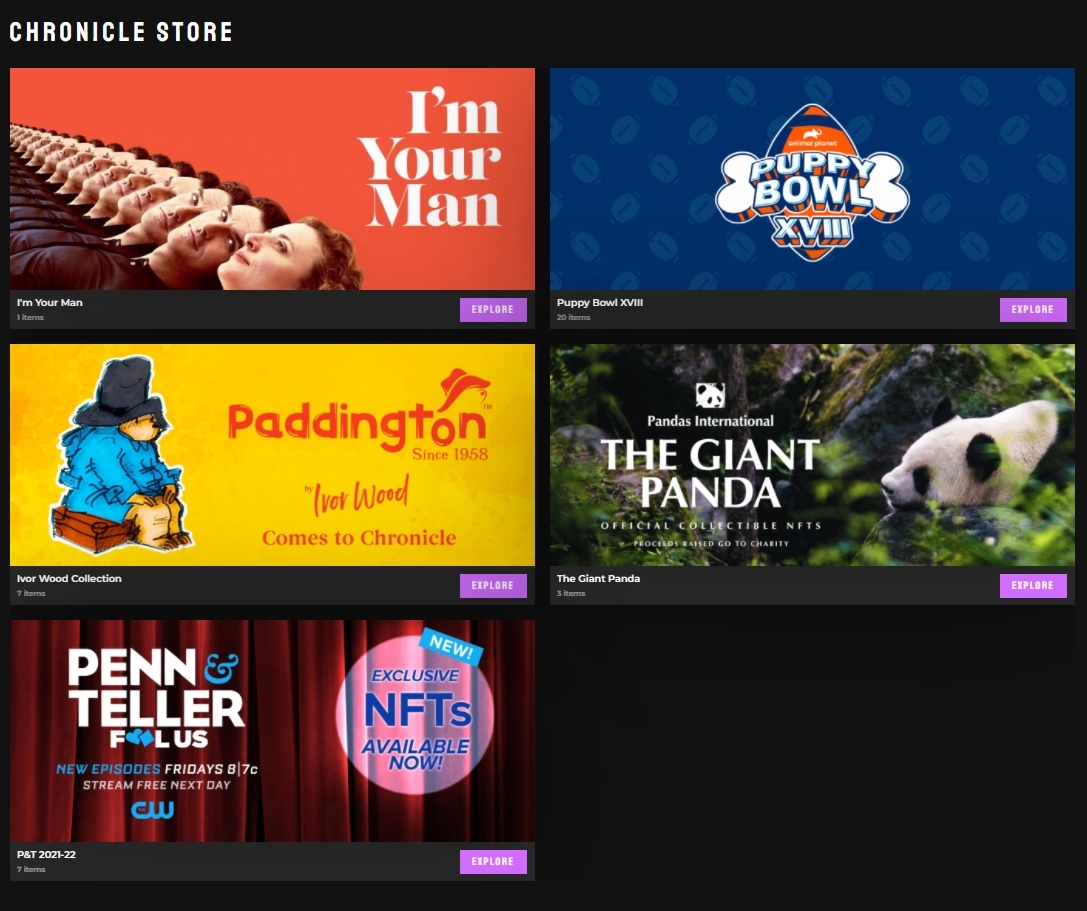 Chronicle is a highly underrated project with a current market cap of $3.6 million, making this NFT platform a must-watch in April 2022 and beyond. As the team continues to add more collections to its platform and secure partnerships, XNL's price can easily see significant growth later this year.
One benefit to Chronicle is how affordable some of the NFTs on its platform are. The NFTs are listed in the USDC token, a stablecoin pegged to the US Dollar.
XNL is the primary utility asset on the platform enabling users to stake it for rewards. In addition, XNL is a governance token providing holders with voting power to vote on proposals initiated by the Chronicle DAO.
Why Is Chronicle (XNL) Price Rising?
On March 30th, Chronicle revealed its updated Roadmap, which got the market excited as the platform joins Web3 to build the future of NFTs and digital media. It's clear that the team continues to work hard on the project and provide real utility with its NFT marketplace.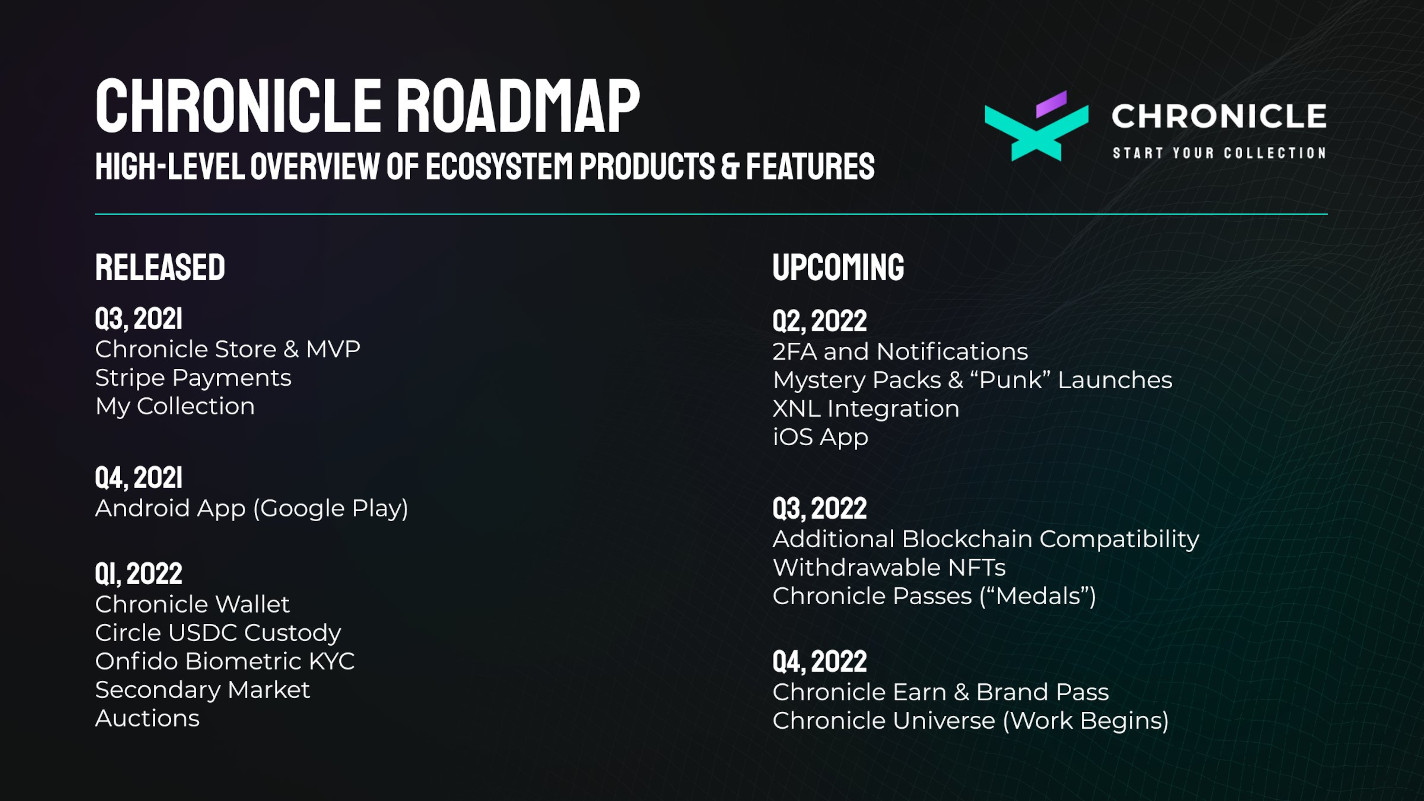 Some features planned to release later this year include Mystery Packs & "Punk" Launches, XNL Integration, an iOS app, additional blockchain compatibility, Withdrawable NFTs, Chronicle Passes ("Medals"), and much more.
As mentioned earlier, with the current market cap of $3.5 million, Chronicle is one of the most undervalued Metaverse NFT projects on the market, especially given that the platform secured significant partnerships with iconic shows.
Chronicle also announced its Chronicle Universe, which will begin development in Q4 2022; this will expand Chronicle's existing ecosystem and provide an immersive 3D experience for users.
According to Chronicle:
"The Chronicle Universe (working title) is an ambitious Metaverse project that is currently in pre-production. More information will be released in stages soon."
If you're looking to bet on the project's future, you can buy the XNL token on Gate.io, PancakeSwap, KuCoin, and more.
Disclosure: This is not trading or investment advice. Always do your research before buying any Metaverse or NFT cryptocurrency.
---
Also Read:
Top 3 Metaverse Crypto Coins Under $0.20 to Watch in April 2022
Follow us on Twitter @thevrsoldier to stay updated with the latest Metaverse news!