AI tech & Big Data is one of the fastest growing industries, along with other trending categories like Web3, Metaverse, NFTs, and DeFi. The AI & Big Data ecosystem maintains a steady market cap of $1,639,346,374, with trading volume totaling around $270,774,359. This list contains some AI & Big Data Tokens and Projects with actual use cases to watch in August 2022.
Note: This List is sorted by market capitalization from lowest to highest.
1. Streamr (DATA)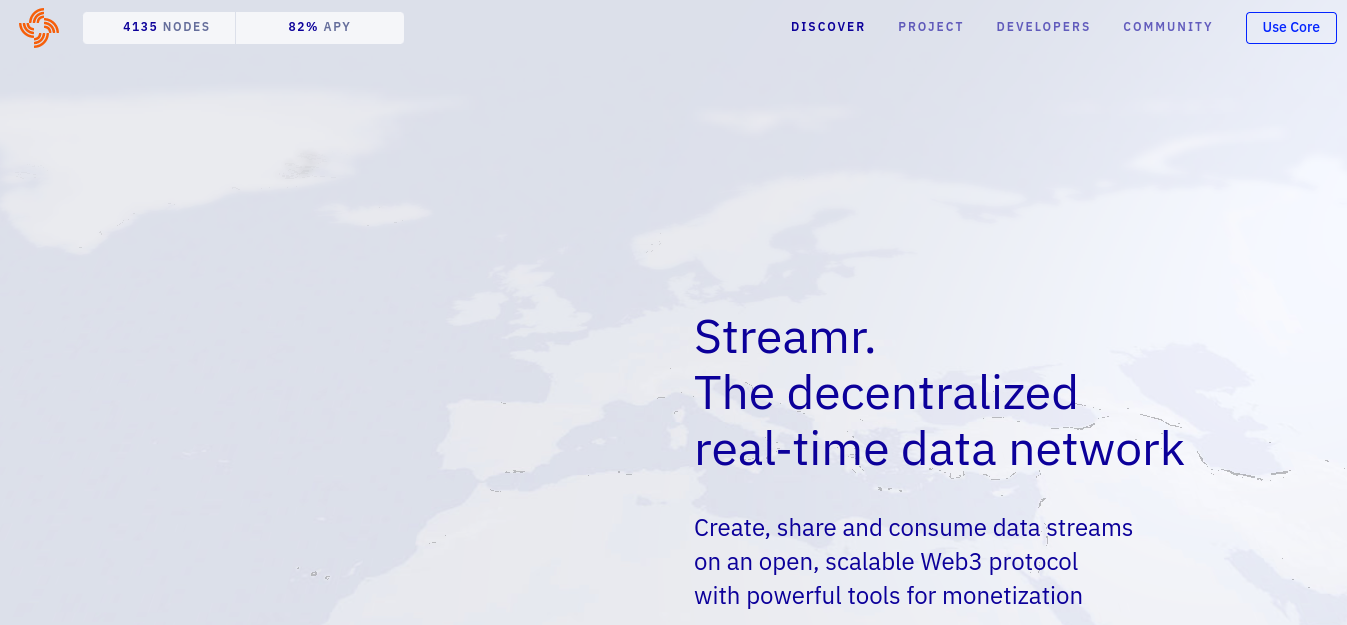 Market Cap: $27,383,291
Unit Price: $0.0358
Distinct Features: Streamr (DATA) is an Ethereum-based peer-to-peer (P2P) network for real-time data that uses smart contracts to speed up the exchange procedure.
Streamr (DATA) is a decentralized platform and open-source project that relies on encryption rather than trust as others do. Platform and tools for a new data economy are housed in this P2P, real-time data infrastructure.
The technology stack consists of a marketplace for buying and selling data, a set of tools for working with real-time data, and a scalable real-time communications network (pub/sub) hosted on computers worldwide.
According to the website, The Streamr Network offers a bulletproof pub-sub data transport layer that permits users to connect their data to the rest of the world.
Creating a pleasant and successful information market based on a user-friendly and intuitive data exchange network is one of the aims of the Streamr DATA coin.
Price Action – Streamr price is at $0.035696 with a 24-hour trading volume of $2,786,771. Streamr is down 5.34% in the last 24 hours.
2. Phala Network (PHA)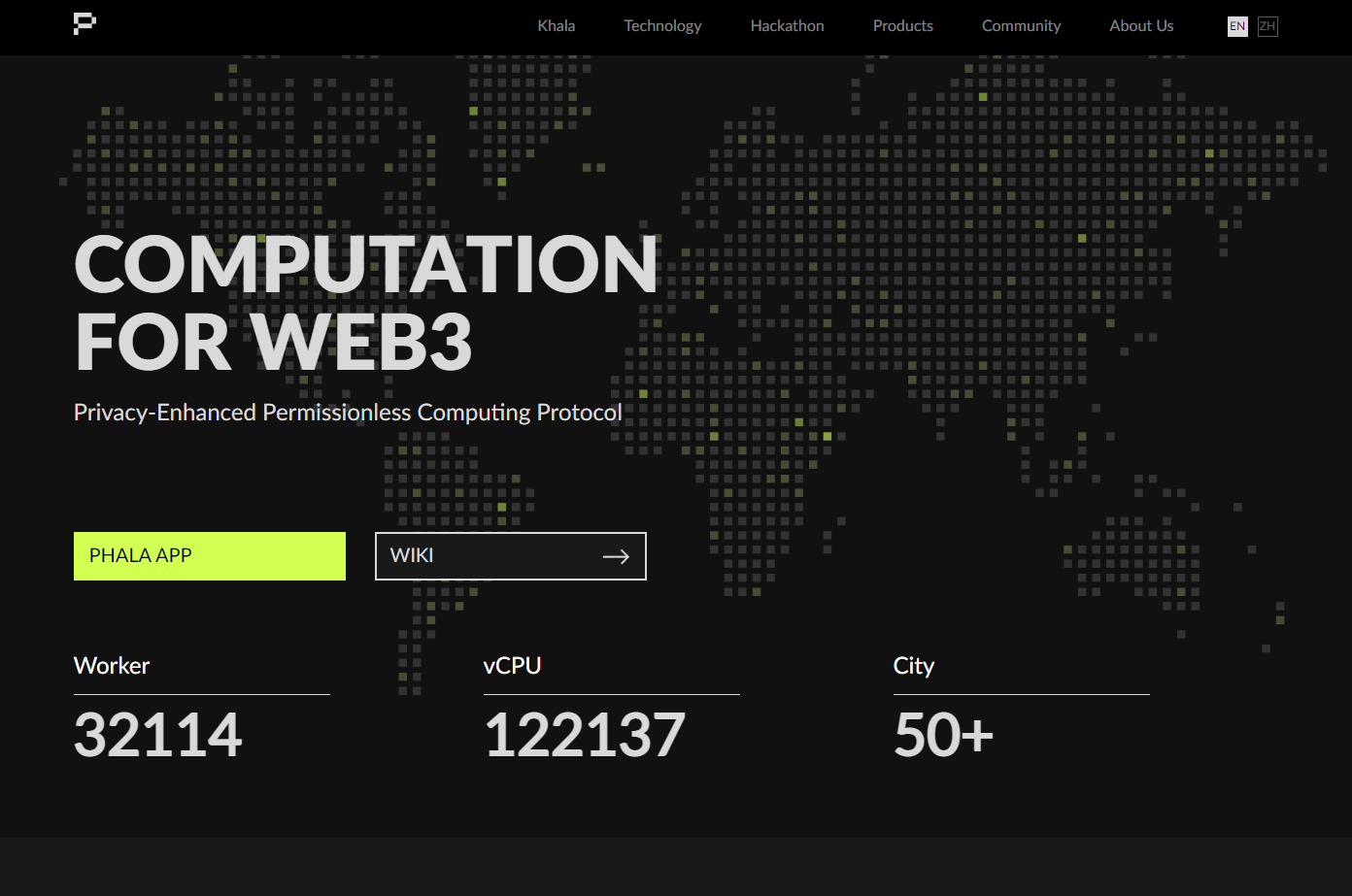 Market Cap: $33,216,942
Unit Price: $0.1221
Distinct Features: With the help of this Blockchain, which provides a platform for trustless computation, large-scale cloud computing is made possible without compromising data privacy.
Cloud computing provider Phala Network ensures the anonymity of controlled programs while providing computational capacity equivalent to other cloud services.
PHA native utility token is used for: Trusted Computing Resources, Data Exchange Fee, Security Guarantee, and Governance.
As a parachain member of the Polkadot cross-chain ecosystem, Phala will be able to support other blockchain applications' computing needs while safeguarding the data layer. This will open up opportunities such as privacy-protected DeFi trading positions and transaction history, co-computing DID confidential data, creating light-node cross-chain bridges, and other things.
Phala Network is:
Tamper-proof

– Phala is secure against system-level attacks.

Isolated

– The user's sensitive data is only processed in hardware-secure enclaves, which are isolated from the rest of the world.

Trustless

– Code and data integrity is guaranteed, whereby only authorization actions are permitted.

Decentralized

– On Phala Network, there's secure and reliable data storage and processing based on decentralized storage.
Price Action – Phala Network's price today is $0.122121 with a 24-hour trading volume of $2,014,858. Phala Network is down 2.46% in the last 24 hours.
3. DxChain Token (DX)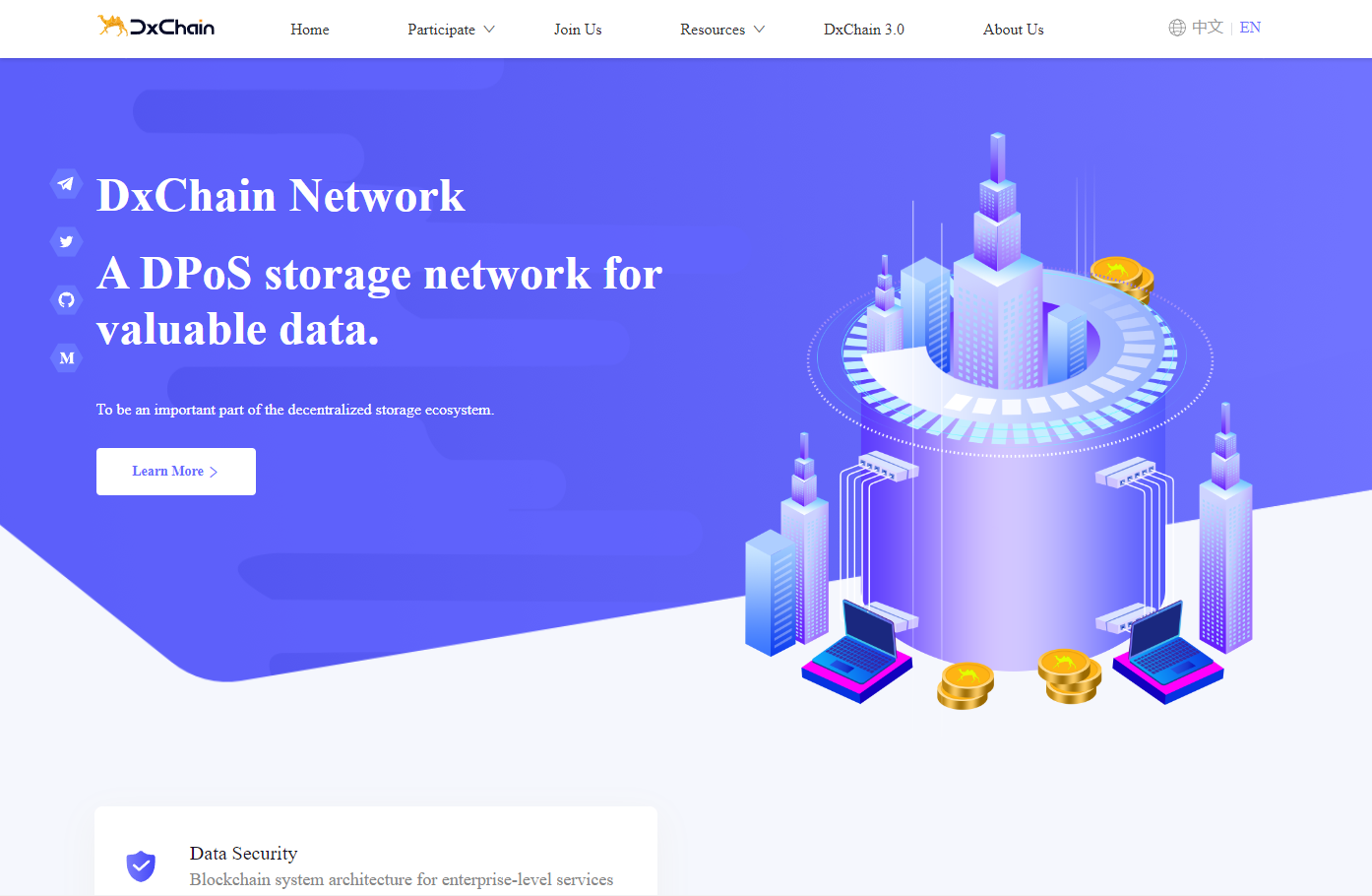 Market Cap: $34,688,224
Unit Price: $0.000694
Distinct Features: Data scientists may store and trade copious volumes of private data using the blockchain platform DxChain.
Launched in 2018, DxChain is a blockchain network created to support machine learning and extensive data processing. The primary objective of DxChain is to enable its users to securely share massive data sets and perhaps gain from enhanced analytics based on this data.
The platform bases DX token generation on the worth and caliber of the data users provide there. DxChain provides users with a secure environment for machine learning experiments and tests thanks to its decentralized data storage.
DxChain is one of the most secure interfaces data scientists may use to work with, share, and receive data sets due to Blockchain's intrinsic security and fraud prevention.
DxChain data trading platform enables users to trade private data sets without being concerned that they would be leaked or shared without their permission. Additionally, the computing bandwidth provided by DxChain makes it simpler for data scientists to deal with the data sets they buy from the platform.
Price Action – DxChain Token price is at $0.000694 with a 24-hour trading volume of $20,106.24. DxChain Token is up 0.65% in the last 24 hours.
4. SingularityNET (AGIX)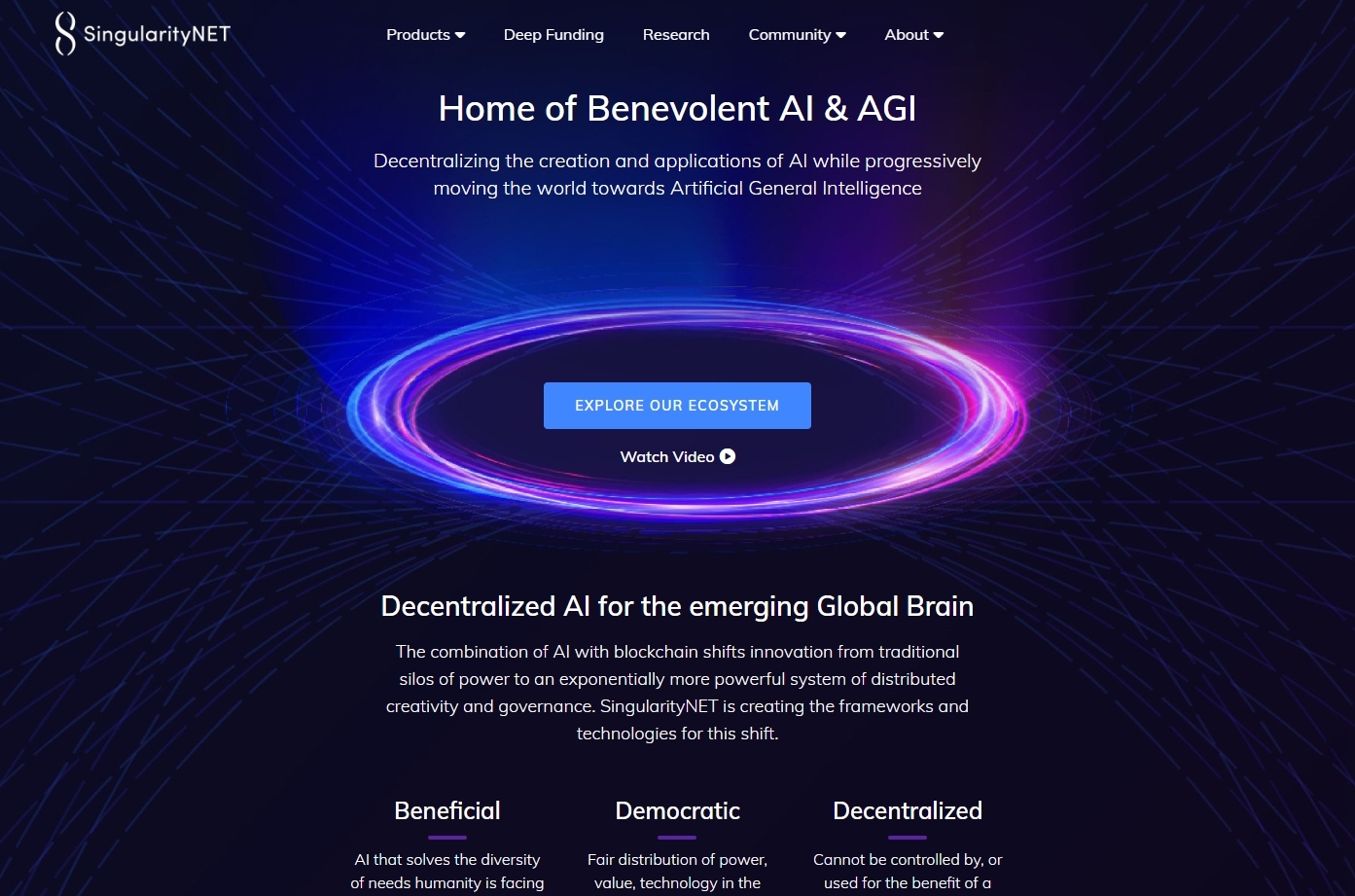 Market Cap: $49,508,368
Unit Price: $0.04604
Distinct Features: SingularityNET is the first marketplace that enables customers to try any AI service offered on the market to determine whether it satisfies their needs before making a purchase and developers to sell their AI tools and libraries efficiently.
Launched in 2017, SingularityNET is a blockchain-powered platform that makes it simple for anybody to produce, share, and sell AI services. This is done through its globally accessible AI marketplace.
Users can browse, test, and buy a wide range of AI services through the SingularityNET marketplace using the platform's native utility token, AGIX. Additionally, the marketplace serves as a venue for AI tool developers to publish and market their products while making performance monitoring simple.
According to the website, SingularityNET is bringing the frameworks and technologies for the Shift AI, and Blockchain is offering.
SingularityNET's Technology includes:
AI Platform

– In the SingularityNET Platform, agents can flexibly assign tasks to one another while exchanging data, settling payments, and establishing ratings that impact reputation.

AI Marketplace

– This demonstrates the SingularityNET Platform's decentralized AI agents.
Price Action – SingularityNET's price today is $0.046109 with a 24-hour trading volume of $3,550,158. SingularityNET is down 4.56% in the last 24 hours.
5. Fetch.ai (FET)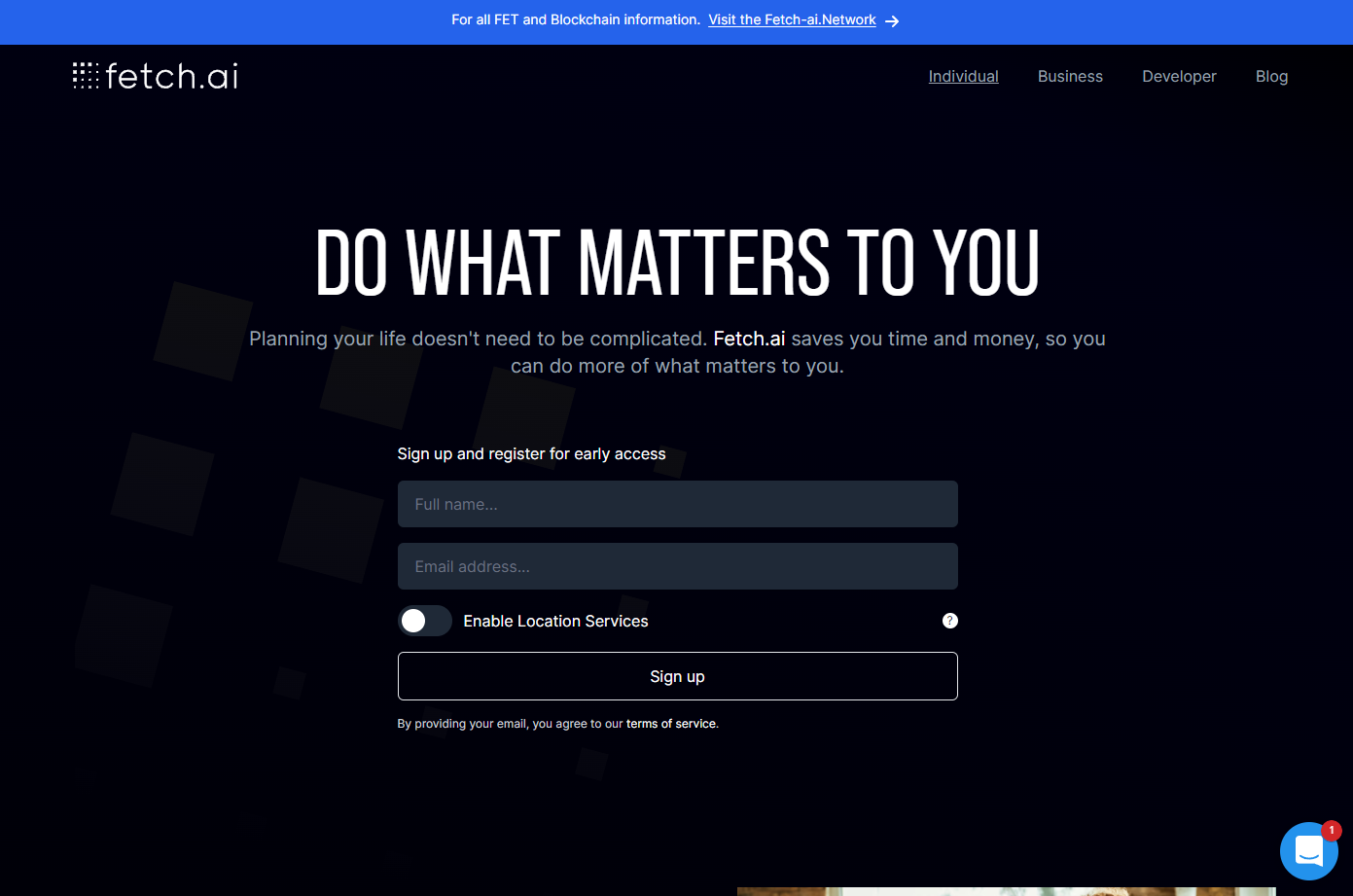 Market Cap: $74,665,123
Unit Price: $0.0998
Distinct Features: By providing a permissionless network on which anybody can join and access protected information, Fetch.ai provides access to AI technology.
Launched in 2107, Fetch.ai is defined as a machine learning network with a crypto economy. It offers easy-to-use technology for developing Decentralized Apps (DApps) with token and liquidity management frameworks. This allows users to concentrate on building and monetizing their DApps.
The optimization of DeFi trading services, transportation networks (parking, micro-mobility), smart energy grids, and travel are just a few examples of use cases on which the Fetch.AI model is based.
Essentially, this includes any complicated digital system that depends on massive datasets. It uses autonomous AI to carry out tasks that take advantage of its vast global data network.
The utility token FET from Fetch.ai is a crucial component of the platform's smart contracts and oracles and is used to identify, build, deploy, and train digital twins.
Price Action – Fetch.ai price today is at $0.099405 with a 24-hour trading volume of $12,713,460. Fetch.ai is down 6.30% in the last 24 hours.
Disclosure: This is not trading or investment advice. Always do your research before buying any cryptocurrency or investing in any service.
Follow us on Twitter @thevrsoldier to stay updated with the latest Metaverse, NFT, A.I., Cybersecurity, Supercomputer, and Cryptocurrency news!
Image Source: grandeduc/123RF // Image Effects by Colorcinch