The Cosmos Ecosystem market cap according to data from CoinMarketCap sits at $12,343,364,292 with a trading volume of $935,337,977.
It hosts the majority of apps and projects which are related to infrastructure and finance. Also, it hosts others such as privacy, marketplace, social impact, gaming, microservices, smart contracts, enterprise apps, and projects and among others.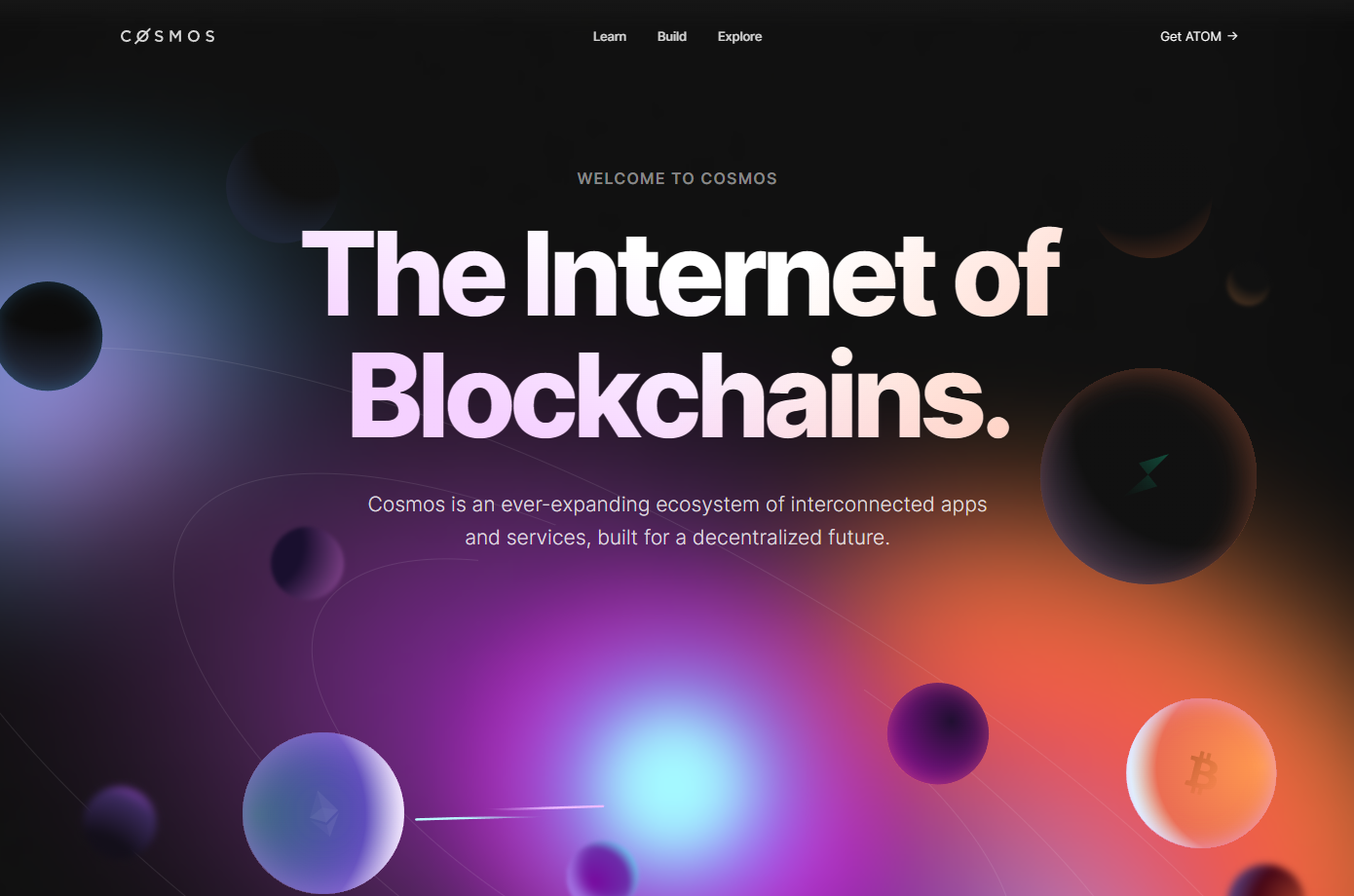 We are looking at some undervalued coins under the Cosmos Ecosystem. These coins are good investment options for August 2022.
Note: This list is ordered by their unit price, from lowest to highest.
Secret Price (SCRT)
Market Cap : $200,970,992
Unit Price: $1.23
Distinct Features: Secret Contracts transfer encrypted inputs into encrypted outputs without exposing data.
Secret (SCRT) is designed as a privacy-focused blockchain based on Cosmos. As smart contracts work on other blockchains, Secret Contracts' smart contracts enable DApps to leverage private data on Secret. Secret Contracts, on the other hand, conceal data while converting encrypted inputs into encrypted outputs.
According to the website, Secret Network claims to be the first blockchain with customizable privacy, where users get to choose what they share, with whom, and how, mirroring a perfect Web3.
That is, they do not expose sensitive user data on-chain with Secret, private voting processes, or credit scoring applications becoming feasible.
The Secret Network stands apart from other blockchains like Ethereum because it focuses on privacy and provides end-to-end data encryption.
The Secret price is $1.23 with a 24-hour trading volume of $4,465,838. The current CoinMarketCap ranking is #145, with a live market cap of $200,773,580. Some top cryptocurrency exchanges for trading $SCRT are Binance, Bybit, MEXC, KuCoin, and DigiFinex.
Band Protocol Price (BAND)
Market Cap : $55,789,841
Unit Price: $1.59
Distinct Features: The Band Protocol is compatible with most blockchain and smart contract development frameworks and is intended to be quicker and more effective than competing oracle solutions.
Launched in 2019, Band Protocol is a cross-chain data oracle platform that can take data from the real world and provide it to applications running on other chains. It also links APIs to smart contracts to make exchanging data between chains from on-chain and off-chain data sources more accessible.
According to the website, Developers may now use any real-world data as part of their decentralized applications (DApps) logic, including sports, weather, random numbers, price feed data, and more, thanks to Band Protocol, which provides reliable, verifiable real-world data to blockchains.
Anyone can start fulfilling data requests thanks to the permissionless oracle creation feature of the Band Protocol. Using WebAssembly, programmers may quickly connect smart contracts with traditional web APIs by building bespoke oracles.
Additionally, it provides incredibly straightforward smart contract integration, enabling programmers to start leveraging information from Band Protocol oracles with just a few lines of code by invoking a predefined interface.
The Band Protocol price hovers around $1.59 with a 24-hour trading volume of $15,453,021. The current CoinMarketCap ranking is #382, with a live market cap of $55,828,432. Some too cryptocurrency exchanges for trading Band Protocol are currently Binance, OKX, BingX, FTX, and CoinTiger.
Kadena Price (KDA)
Market Cap : $337,782,954
Unit Price: $1.83
Distinct Features: Kadena offers a public proof-of-work blockchain with unparalleled throughput by combining two separate consensus mechanisms: directed acyclic graph (DAG) and proof-of-work.
Launched in 2016, A scalable variant of Bitcoin is provided by Kadena, a proof-of-work blockchain that combines the Bitcoin PoW consensus process with directed acyclic graph (DAG) principles. Kadena asserts that it can give the same level of security as Bitcoin while also delivering unmatched throughput that enables businesses and entrepreneurs to use the blockchain. Because of its multi-chain strategy, Kadena's unique architecture is decentralized and designed for widespread adoption.
Kadena guarantees industrial scalability that can support and scale in response to changing financial systems. Another distinction from Bitcoin is that it promises to continue being energy-efficient at scale and deliver more transactions with the same energy input. This increases Kadena's throughput by enabling it to mint many blocks simultaneously. Decreasing the amount of time an attacker has between block confirmations also improves security. Kadena Eco accommodates builders from early web2 companies and more seasoned web3 companies.
Kadena scales from one proof-of-work blockchain to theoretically an infinite number using a directed acyclic graph topology. It also enhances scalability and real-world performance.
The Kadena price settles around $1.83 with a 24-hour trading volume of $27,301,235. It has a current CoinMarketCap ranking of #107, with a live market cap of $337,791,855. Some top cryptocurrency exchanges for trading $KDA include Binance, OKX, Bybit, Deepcoin, and KuCoin. 
Aragon Price (ANT)
Market Cap : $75,613,112
Unit Price: $1.91
Distinct Features: The Aragon project was started to remove intermediaries from creating and maintaining organizations.
Aragon (ANT), a decentralized platform created in 2016 and built on the Ethereum network, provides a modular mechanism to develop and administer decentralized applications (dApps), cryptoprotocols, and decentralized autonomous organizations (DAO).
Aragon can open up a long tail of DAOs that are not just restricted to protocols like Ethereum or Bitcoin by giving individuals the means to turn a community, cause, or even a meme into its economy.
Aragon can construct replicable and widely applicable templates for establishing the boundaries of a community and transferring value to contributors across the internet without traditional middlemen in addition to fundamental financial tools like tokenization.
ANT holders play a key role in shaping Aragon's future by governing protocol parameters and upgrades.
Aragon's price today sits at $1.91 with a 24-hour trading volume of $11,608,090. The current CoinMarketCap ranking is #314, with a live market cap of $75,741,173.
Binance, OKX, BingX, Bybit, and MEXC are other exchanges that currently trade $ANT.
Injective Price (INJ)
Market Cap : $126,488,006
Unit Price: $1.94
Distinct Features: Anyone can access, build, and trade an unlimited number of DeFi markets thanks to Injective. This enables completely decentralized trading of complex financial derivatives, futures, perpetual, and cryptocurrencies on Injective.
Access to limitless decentralized financial markets is made possible via Injective. Notably, Injective was the first custom, an interoperable protocol created for applications in decentralized finance.
The Injective Chain is specifically designed to allow DeFi applications compatible with Ethereum that attain instant finality, have block durations of less than two seconds, and process transactions at a rate of 10,000 or more transactions per second.
The Injective ecosystem has more than 200K community members worldwide and more than 100+ projects. Several well-known investors, including Binance, Pantera Capital, and Mark Cuban, support Injective.
Additionally, Injective can facilitate exchanges across Cosmos-based projects like Terra.
Injective price today is $1.93 with a 24-hour trading volume of $80,292,541. Its current CoinMarketCap ranking is #178, with a live market cap of $125,298,401. Binance, BTCEX, BingX, CoinW, and KuCoin are some popular exchanges to buy $INJ.
Disclosure: This is not trading or investment advice. Always do your research before buying any cryptocurrency or investing in any service.
Follow us on Twitter @thevrsoldier to stay updated with the latest Metaverse, NFT, A.I., Cybersecurity, Supercomputer, and Cryptocurrency news!
Image Source: slavstan/123RF // Image Effects by Colorcinch